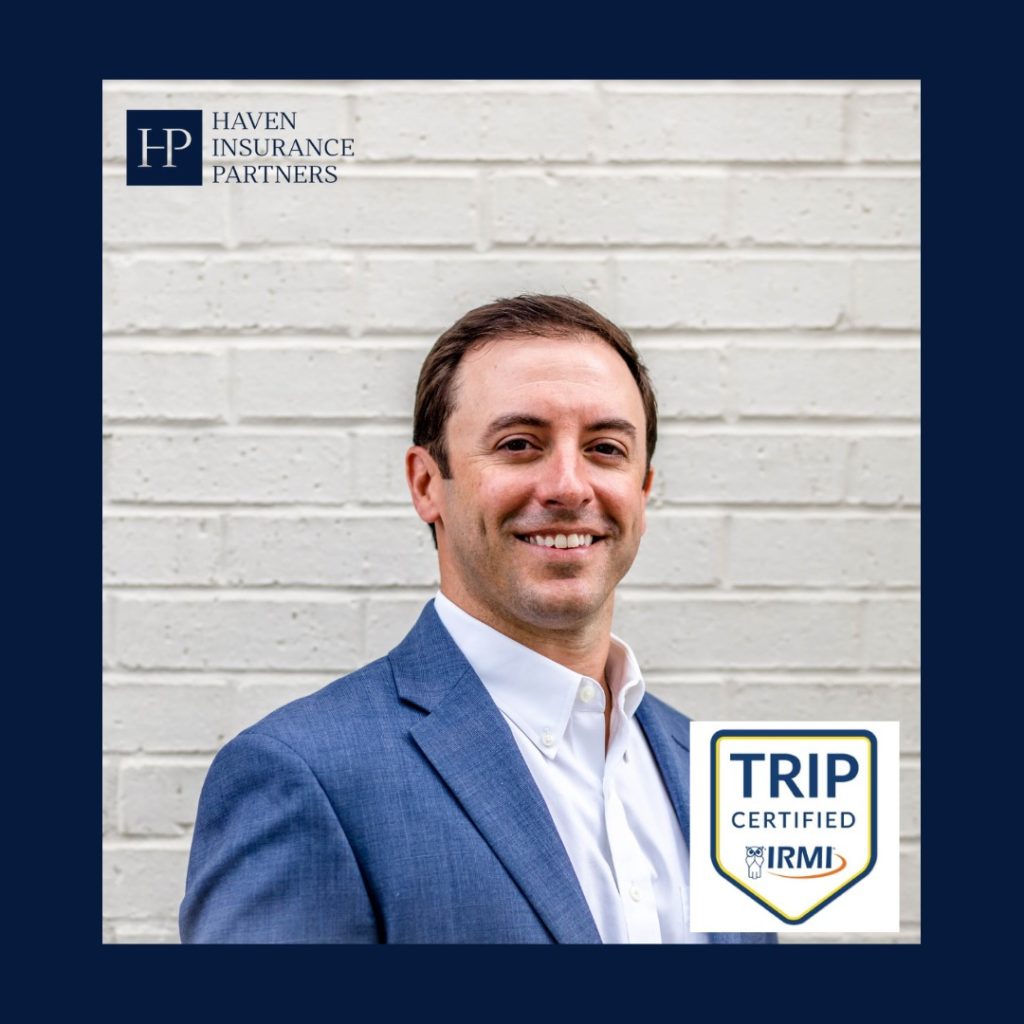 For Immediate Release
Beau Carr Receives TRIP Designation from IRMI
Jackson, TN –Haven Insurance Partners is proud to announce that Beau Carr has earned the Transportation Risk and Insurance Professional (TRIP) designation from the Institute of Risk Management and Insurance (IRMI). This recognition showcases Beau's commitment to providing expert service and knowledge in the transportation insurance industry.
The TRIP designation is a coveted recognition in the insurance industry and requires individuals to complete several different programs of study and pass a comprehensive exam. As a TRIP designated professional, Beau has demonstrated a deep understanding of the complex risks facing the transportation industry and is equipped with the skills necessary to provide innovative and effective risk management solutions.
"I am thrilled to receive this recognition from IRMI," said Beau Carr. "I am excited to provide my clients with the best possible service and expertise in the transportation insurance industry, and earning the TRIP designation is the first step in helping me do that."
IRMI is a leading provider of information, analysis, and training for risk management and insurance professionals, offering resources and programs that help professionals stay up-to-date with the latest industry developments.
Beau is committed to helping transportation clients find the right insurance solutions to protect their assets and manage their risks. As a TRIP designated professional, he has the knowledge needed to provide clients with the peace of mind they deserve.
For more information about Beau Carr and Haven Insurance Partners, please visit www.haveninsurance.com
Contact: Beau Carr, TRIP
731.577.4300